Green and Cost Efficient Energy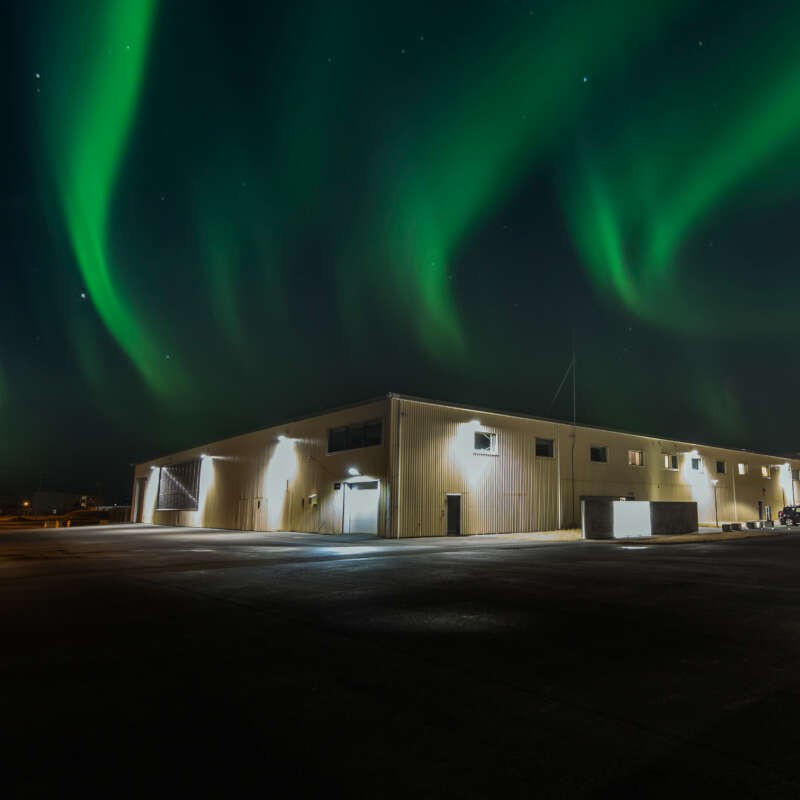 Iceland is not just good at Football
Iceland beckons not only with its eternal ice, geysers and northern lights. The island in the Atlantic is also the perfect location for a data centre with 100% renewable energies, cost-efficient energy prices and highest levels of reliability.​
KEFLAVIK, Iceland – 26 July 2016 – Everything comes to an end: During these European Championships, Iceland played itself into the hearts of the Europeans. Cheered on by probably the largest and most loveable fan community, this team made football history – and not only in its own country. Although football in Europe had to forego a Nordic spectacle due to Iceland's defeat against France, the islanders proved their immense will to win and their gift for reinvention. However, the Icelanders are invincible when it comes to the right location for data centres. This is confirmed by the Data Centre Risk Index 2016, which places Iceland at the top of the list in a global comparison of data centre locations. Eight points showing that Iceland can do more than play football.
An affinity for education and technology
Like other Nordic countries, Icelanders are known for promptly adopting newly emerging technologies. For example, approximately 70% of the population are active on Facebook. This is hardly surprising, because Iceland is home to the highest number of Internet users per capita. The country therefore also heads the IT sector and is able to present extremely well educated technicians and state-of-the art technologies.
Completely green power
In the energy sector, the island is already one step ahead of other countries: favoured by its natural attributes, almost all energy is produced through hydropower and geothermal energy. A data centre is therefore able to operate with 100% power from renewable energies – allowing companies to significantly reduce their carbon emissions.
Cost-efficient power for the next ten years
Apart from renewable and green power, the power price itself is an additional advantage: the price per kilowatt hour is extremely cost-efficient and can be guaranteed for the next ten years. In comparison with a German location, this can result in savings of up to half of the operating costs.
Maximum availability
The output density in modern data centres is continuously on the rise – whereby the keyword is the Internet of Things and Big Data. Apart from Norway and Sweden, Iceland's power network is one of the safest in Europe. Uninterrupted power supply means maximum availability for the data centre and all of its associated data.
Free cooling throughout the year
From an energy perspective, the cooling issue provides particular savings potential, which is, according to the Bitkom trade organisation, up to 22% of the total energy consumption in data centres. With average outside temperatures between 5 and 13°C, Iceland can provide free cooling throughout the year. This, in turn, helps to reduce operating costs.
Centrally located between the great data centre markets
The booming business location is centrally situated between the two great data centre markets of Europe and North America and is able to provide an excellent data connection to both continents. The deep-sea cables connecting the island with the rest of the world are called Farice, Danice and Greenland Connect. With a capacity of 28 Gigabit per second each, they connect Iceland's data centres to London or Amsterdam respectively. So nothing stands in the way of secure data exchange.
Data security comparable with Germany
Talking about security: The country has one of the most progressive digital agendas – and that since 2010. Due to its affiliation to the European Economic Area (EEA), Iceland complies with the data protection regulations of the European Union. Icelandic data centres therefore apply the same guidelines as in German locations. Whether the server is situated in Regensburg or Reykjavik is therefore completely irrelevant.
Funding by official bodies
The country, which was badly stricken by the crisis in 2008, has undergone an unprecedented boom during the last few years. Both the government and official bodies support Iceland's locational advantage for companies and are funding data centres as an important economic factor. This enables operators to pass the location's competitive advantages on to their clients. Apart from long-term guaranteed power prices, this also includes reduced taxes, lower social insurance contributions and good exchange rates.
"During the EC, Iceland has shown what it is capable of when it comes to football. However, they are also very good at other things: the country offers 100% renewable energies, low outside temperatures, data security in accordance with German regulations and highly available, cost-efficient power - the best prerequisites for the operation of a data centre", says Christian Kallenbach, Director of Business Development for Europe at Verne Global. "And if your own data centre is not an option: co-location allows small and large companies to significantly reduce their energy costs while improving their carbon footprint."
ABOUT THE AUTHOR
Kait Rhodes
Marketing Associate
Kait is currently an intern at Verne Global and is responsible for working on projects for the marketing department. She attends the University of Southern California pursuing a bachelor's degree in communication and a minor in marketing.
---