Allianz invests one billion euros in roll-out of fibre network in Austria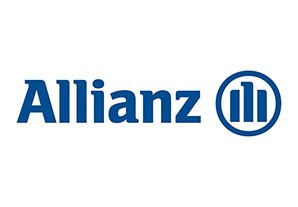 Allianz provides equity of c. EUR 1 billion for the roll-out
Munich, November 26, 2021
Allianz Capital Partners, on behalf of Allianz Insurance Companies and the Allianz European Infrastructure Fund (collectively "Allianz"), has entered into an agreement with Österreichische Glasfaser-Infrastrukturgesellschaft ("öGIG") for the financing of the roll-out of fibre-to-the-home in Austria.
Allianz will provide around one billion euros of equity for the deployment of fibre in Austria in order to be able to connect through öGIG up to one million households to the fibre optic network by 2030. This will make öGIG one of the largest fibre network providers in Austria. öGIG is part of Allianz Group and has been operating as a telecommunications infrastructure company in Austria since 2019. The goal is to provide in particular rural regions with fast fibre internet.
Allianz has already been involved in deploying fibre in Austria since 2019. Allianz holds via öGIG jointly with the State of Lower Austria a stake of close to 75% in Niederösterreichische Glasfasergesellschaft (noeGIG). Since April of this year, öGIG has also been cooperating with the broadband initiative of the State of Carinthia to promote the fibre optic expansion in this region.
Michael Pfennig, Co-Head of Infrastructure at Allianz Capital Partners (ACP), says: "The Corona pandemic has once again confirmed the importance of fibre. As one of the largest infrastructure investors worldwide, we are delighted to be able to make an important contribution to the digitization in Austria with the long-term pension and insurance capital of our customers and further investors."
Christoph Holzer, Co-Head of Infrastructure Munich at ACP adds: "Digital infrastructure is part of the provision of essential services to the public. The one billion euros equity capital provided by Allianz which allow for a total investment volume of EUR 2.5 billion will make a significant contribution to the digital future of many regions in Austria."
In addition to Austria, Allianz is already invested in the roll-out of fiber networks to millions of households in several countries, including Germany and France.
About Allianz Capital Partners
Allianz Capital Partners is one of Allianz Group's asset managers for alternative equity investments and is part of Allianz Global Investors. With offices in Munich, London, Luxembourg, New York and Singapore, Allianz Capital Partners manages over EUR 46 billion of alternative assets*. Our investment focus is on private equity, infrastructure and renewable energy. Our investment strategy is targeted to generate attractive, long-term and stable returns for our clients. *Data as at 30. September 2021
About Allianz
The Allianz Group is one of the world's leading insurers and asset managers with more than 100 million* private and corporate customers in more than 70 countries. Allianz customers benefit from a broad range of personal and corporate insurance services, ranging from property, life and health insurance to assistance services to credit insurance and global business insurance. Allianz is one of the world's largest investors, managing around 802 billion euros on behalf of its insurance customers. Furthermore, our asset managers PIMCO and Allianz Global Investors manage 1.9 trillion euros of third-party assets. Thanks to our systematic integration of ecological and social criteria in our business processes and investment decisions, we are amongst the leaders in the insurance industry in the Dow Jones Sustainability Index. In 2020, over 150,000 employees achieved total revenues of 140 billion euros and an operating profit of 10.8 billion euros for the group.
---