Cinia and Far North Digital build Arctic sea cable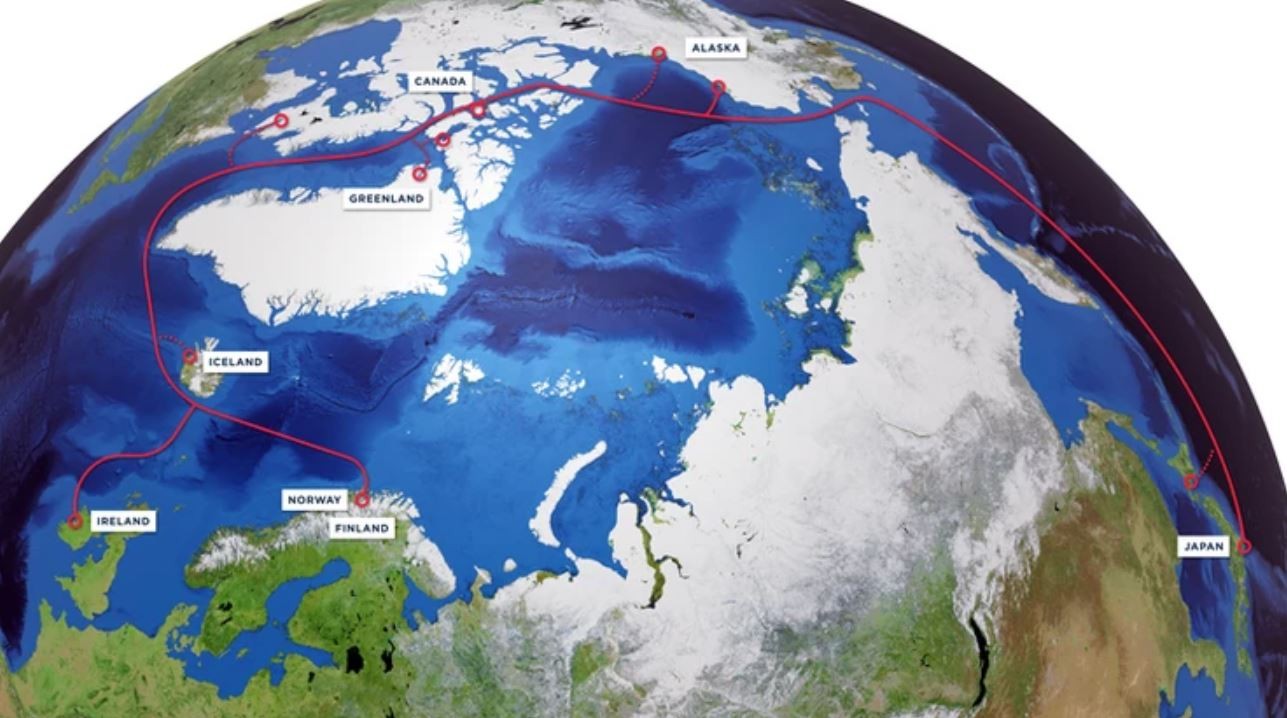 The approximately 14 000 km cable system minimises communication delay and provides a new route between Europe and Asia
Cinia and American Far North Digital are setting up a joint project with the goal of building a cable system that connects European and Asian information networks through the Arctic Northwest Passage. Nokia-owned ASN (Alcatel Submarine Networks) is involved as the selected main designer of the system and implementation project.
Cinia, a provider of information network, cybersecurity and software solutions, and Far North Digital, an Alaska-based telecommunications and data center solutions project company, have signed a letter of intent to build a marine cable system. The sea cable leaves the Finnish-Norwegian border. It passes Iceland and Greenland along the Northwest Passage to the Canadian Arctic, Alaska and Japan. Another European landing site will be built in Ireland.
The approximately 14 000 km cable system minimises communication delay and provides a new route, thereby significantly speeding up and verifying data transfer between Asia and northern Europe.
Cinia improves Finland's digital competitiveness by developing international and national communications connections. In the past, Cinia has built a sea cable between Finland and Germany and has been weighing up different route options for a sea cable to Asia via the Arctic Sea for years. Until last spring, the route of the Northeast Passage was examined, but that project has now been suspended. Cinia sees the Northwest Passage route as very interesting and this cable system would also be able to serve regional needs in northern Europe and Canada.
"The need to increase capacity and the diversity of routes between Europe and Asia in international road networks is growing clearly. Far North Fiber, which connects three of the world's largest continents using the Internet, will be a real global project," says Ari-Jussi Knaapila, Ceo of Ciniä.
The Western North Atlantic route also offers considerable new benefits for the development of an intra-European information network. The two landings in Europe, which were planned for the new route, form a bone that has already been built from Finland to Germany, making connections even more reliable.
Far North Digital's Canadian subsidiary, True North Global Networks LP, is working with indigenous peoples in the region to build local branches in the Canadian Arctic. Better communications will create new opportunities for the region.
"The cable system improves and speeds up communication between peoples and develops the economy, educational opportunities and access to health care services for local residents and actors. It also provides an opportunity for the scientific community to conduct a new kind of research on climate change," says Guy Houser,Chief Technology Officer at Far North Digital .
In Asia, the landing point for cable systems is in Japan.
"The Arctic connection between Japan and northern Europe has long been a shared passion between Japan and Cin iany, as the diversity of international connections is vital for the island nation. Prime Minister Kishida has recently announced a new digitalisation vision that includes a plan to build new cable landings in a decentralised manner across the island nation. According to my long-standing plan, Hokkaido would form a natural gate to the north and east is now coming true. I am very excited to be part of the Far North Fiber project," says Jun Murai, professor at Keio University and special adviser to the Japanese Prime Minister.
The cable system is expected to be commissioned by the end of 2025. The estimated cost of the project is approximately EUR 1 billion.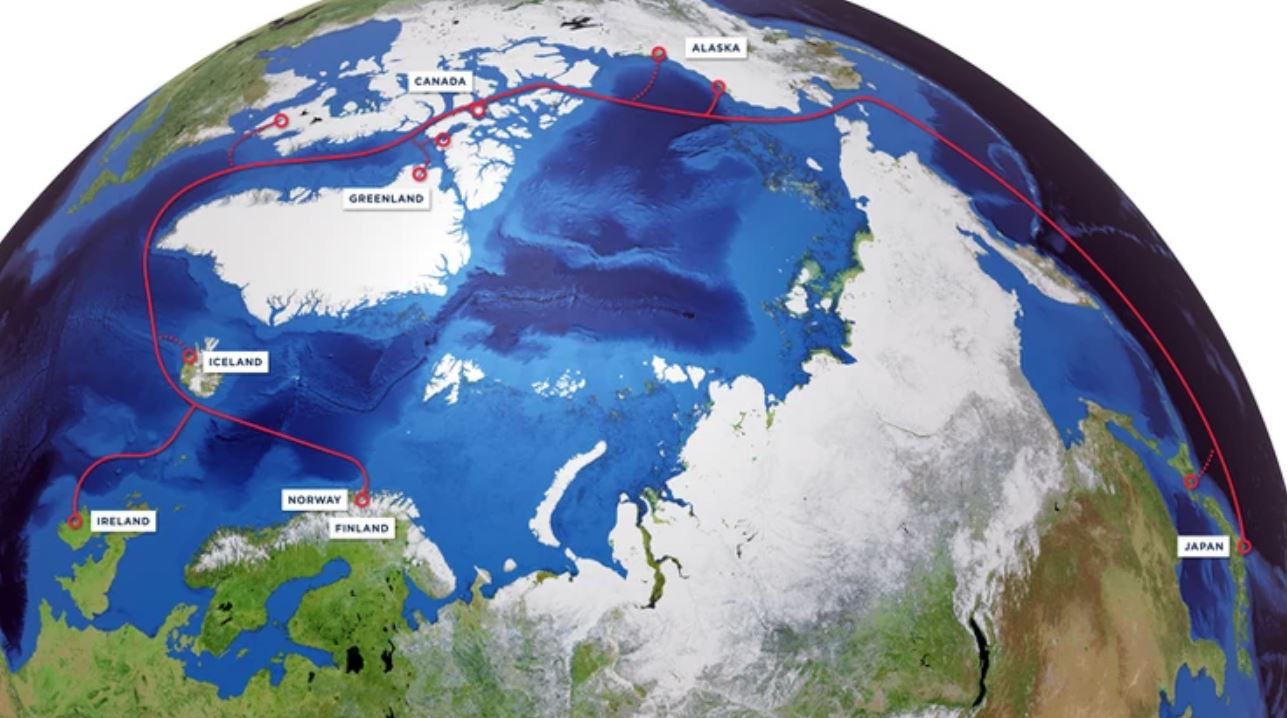 ---