CrossTalk: Final episode of a historic submarine cable system project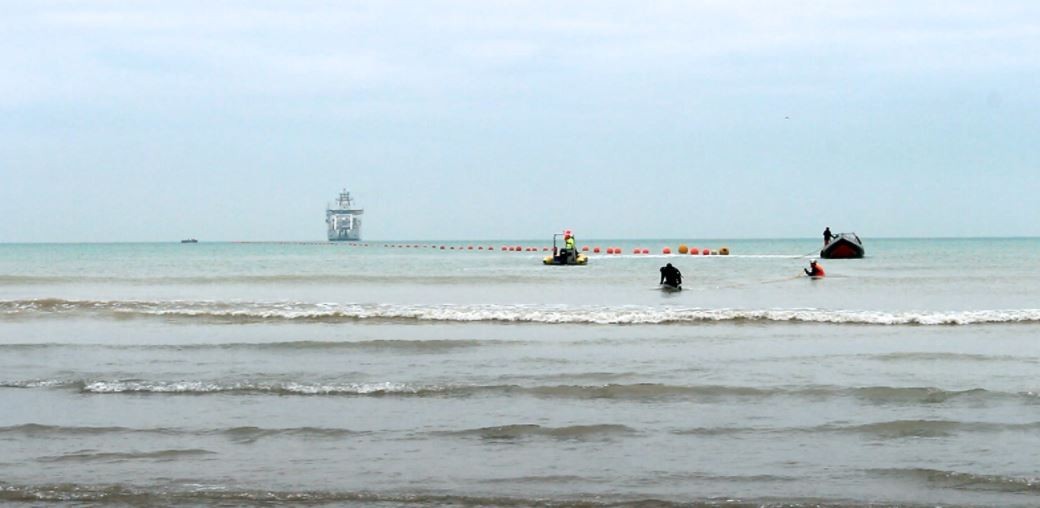 CrossChannel is the first submarine cable system to cross the English Channel in two decades, offering high capacity low latency fiber infrastructure between core compute clusters in Paris, France and Slough, England.
In late September 2021 the marine installation of CrossChannel commenced with the shore end landing in Brighton, England. 96 fibre pair double armoured cable from Hexatronic was safely brought ashore by a team from IT Telecom, under the watchful eye of Crosslake Fibre and Pioneer Consulting. In November, the cable ship Pierre de Fermat successfully landed the system in Veules-Les-Roses, France. During the challenging winter months, the expert team made swift work of the installation culminating with successful deployment of the final splice.
A long way from where its journey began in Hudiksvall, Sweden, Hexatronic's cable now lies beneath the waves forming a robust part of the CrossChannel system.
The CrossChannel system comes as a result of exceptional collaboration between many parties, integrated by Crosslake Fibre and orchestrated by Pioneer Consulting.
---